Our 42nd season!
DECEMBER 2017: Fowre Thowsand Wynter
with Orchestra Gloria
MARCH 2018: Choral Fantasy
with Orchestra Gloria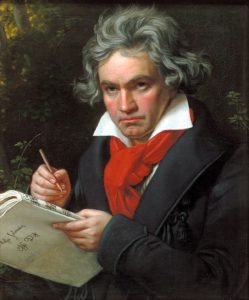 Beethoven's famous work for piano, chorus, and orchestra is his Ninth Symphony in miniature. Also on the program: Puccini's monumental Messa di Gloria and Toward the Unknown Region by Ralph Vaughan Williams.
MAY 2018: The New World
SDG celebrates music from North America as we prepare to share it with audiences in Spain and Portugal. European masters may have been the best in the old days, but Americans, Canadians, and Mexicans are every bit as good in the 21st century.
The program includes music by Healey Willan, Imant Raminsh, Juan Gutierrez de Padilla, and more.